Our good friend Carlos "Los Monster" Lopez passed away recently, suddenly, unexpectedly at 43. Too soon, too young. Los backed me up many times over the last 15 years on kit and conga not to mention made me laugh hundreds of times hanging after the gig. And I'm just one of many musicians in our circle who Los backed up and entertained.
We gathered at my place recently for a memorial Ugi Breakfast and Los Monster Jam. Thomas brought over a great old interview with Los and we all sat around and listened. Los was with us.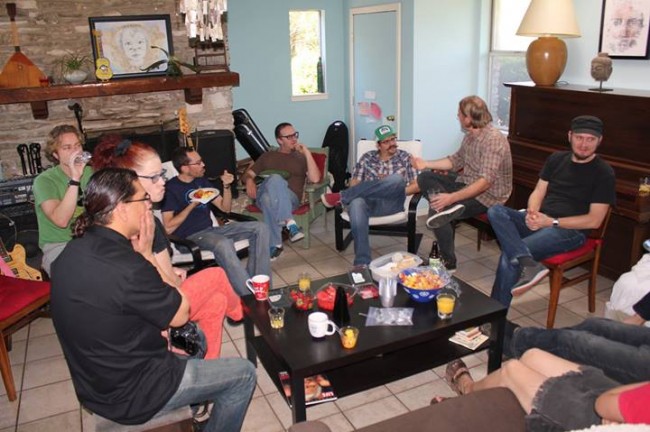 The Los Ugi Breakfast Club — with Jonathan Boyce, Victor Bustos, Maile Broccoli-Hickey, Kimberly Bustos, Jason Molin, Doug Snyder, Evan Bozarth, Thomas van der Brook, Callie Lillepad, Gray Parsons, Charles Dugger and Jarle Lillemoen.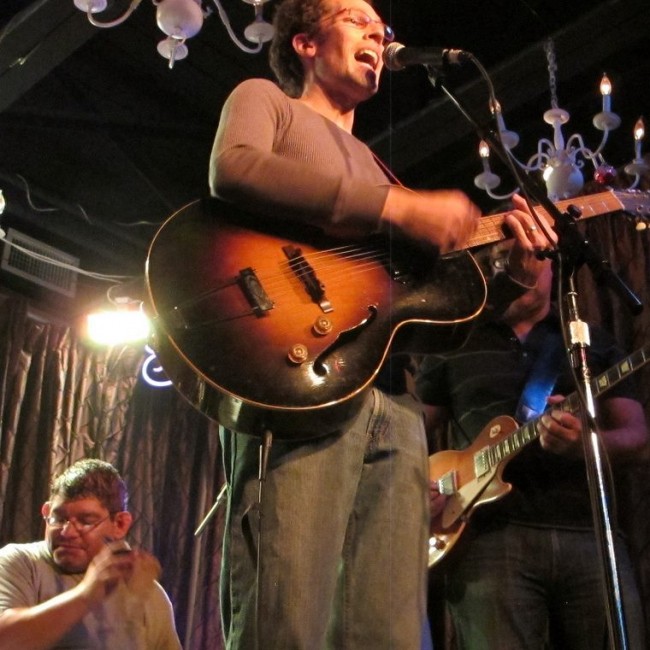 Los on the left, backing me up on conga at Skinny's Ballroom
{ 0 comments }